Willis Library: Seminar Room (Room: 443)
Noise Level: Collaborative
This area is designated for groups to gather and work together with consideration for others. Expect to hear conversations, group activity, and limited cell phone usage.
About This Space
Willis 443 is a large classroom located on the 4th floor of Willis Library. Librarians hold classroom instruction sessions in this space.
Seats: 32
Amenities: Staff/Teaching/Presenter station, Fixed seating, Whiteboard
Technology: Projector, HDMI/VGA, Microphone, Ceiling mounted webcam for use with Skype.
Photos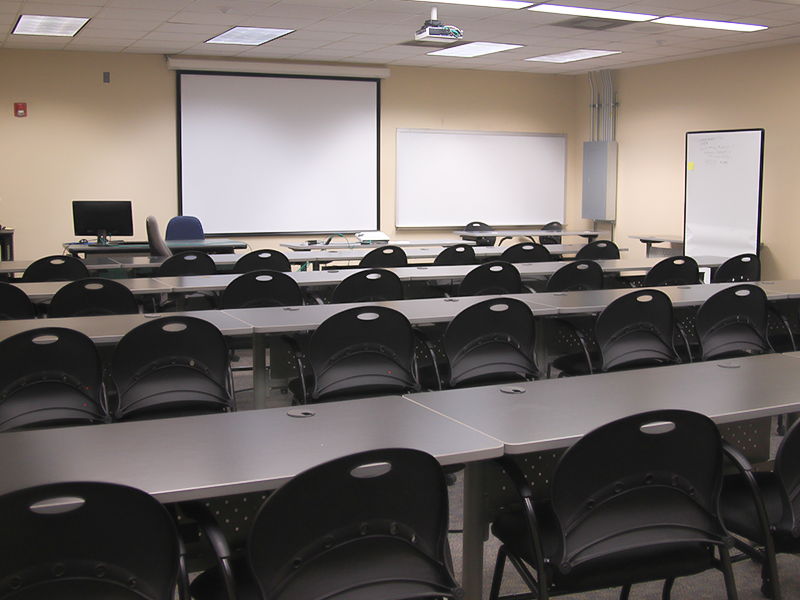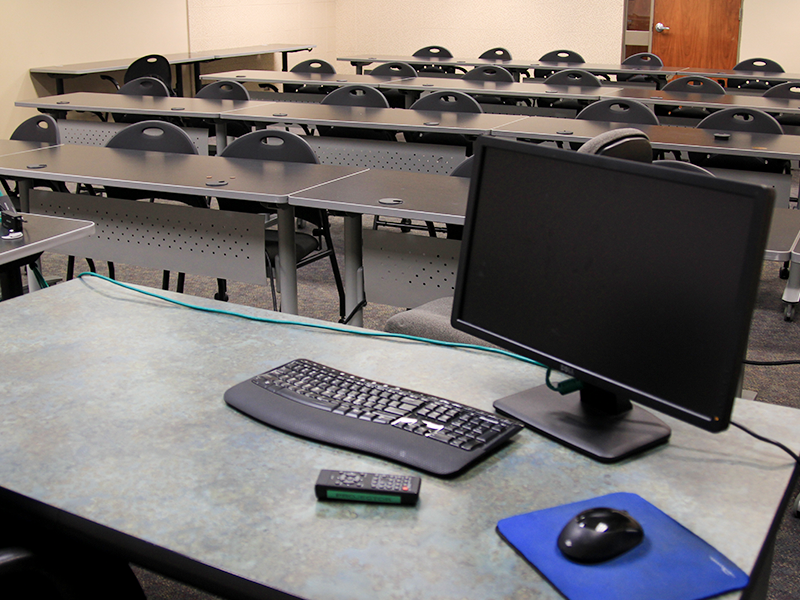 Regular Hours
Also on the Floor
Public Spaces / Study Rooms
Service Desks
Selected Services (Not Comprehensive)
Music keyboards
Gender Neutral Restroom
Departments