Willis Library: Sarah T. Hughes Reading Room (Room: 437)
Noise Level: Quiet
This area designated as a quiet location. No cell phones, group work, etc.
About This Space
The Sarah T. Hughes Reading Room will be closed for renovations Monday, December 16, 2019, through January 24, 2020. Please contact Special Collections if you have any questions. We apologize for the inconvenience.
Located on the 4th floor of Willis, the Sarah T. Hughes Reading Room regularly hosts exhibits offered by Special Collections. This is the primary space used to do research with physical items from the collections that are rare or fragile.
Seats: 14
Amenities: Reading tables, Comfortable chairs
Hours: Monday-Friday, 9am-5pm, closed Saturday and Sundays
Photos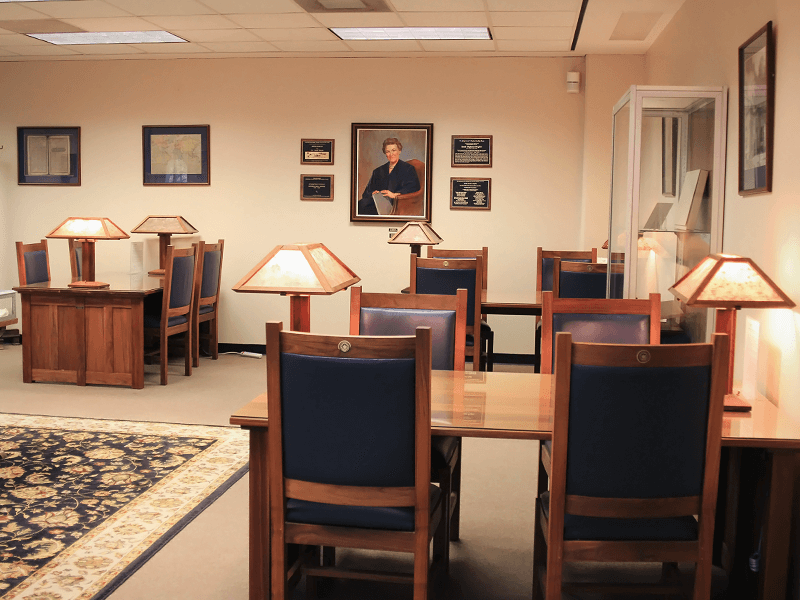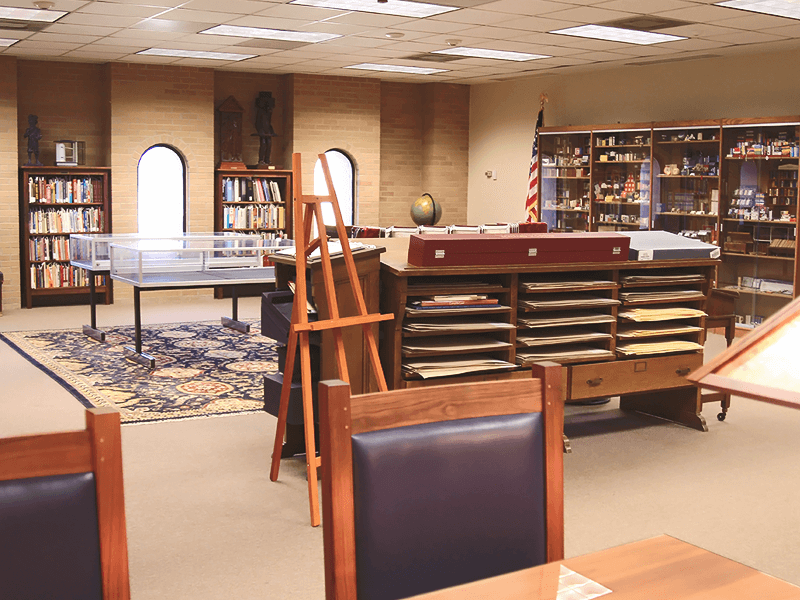 Additional Information
Also on the Floor
Public Spaces / Study Rooms
Service Desks
Selected Services (Not Comprehensive)
Music keyboards
Gender Neutral Restroom
Departments