Willis Library: Fourth Floor
Noise Level: Modestly Quiet
This area is typically quiet.
More Info
About This Space
During the closure of the fourth floor (December 16, 2019 - January 24, 2020), we will provide circulation, access to reserves, and reference services from the Willis Library Services Desk on the first floor. For more information, please visit Updates on the Upgrades.
The Music Library is located on Willis Library's 4th Floor. This is a quiet floor with a mix of study carrels, study tables, casual seating, computer workstations, and keyboards. The Sarah T. Hughes Reading Room, Sandborn Music Reading Room, and Special Collections are located here.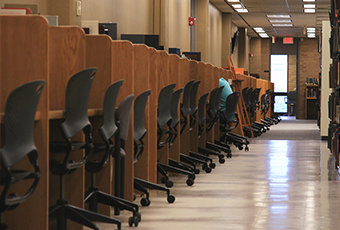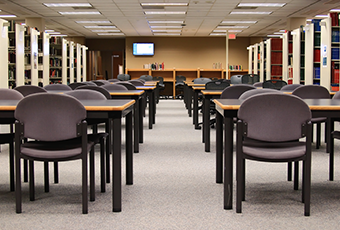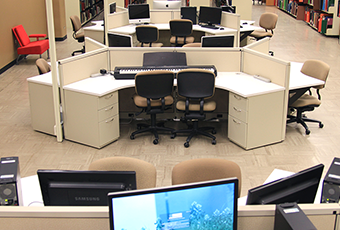 Amenities
We have a printer/copier, scanner, and computer workstations on the floor.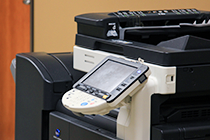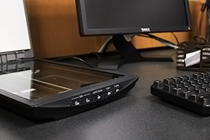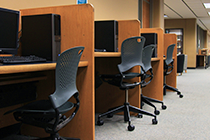 Special & Unique Collections
Stop by The Sarah T. Hughes Reading Room and Sandborn Music Reading Room to view rare and unique items, view our current exhibits, or do research with physical items in our special collections.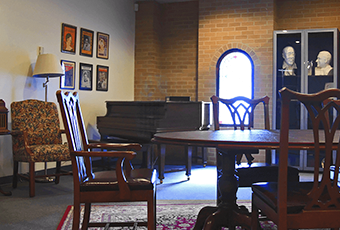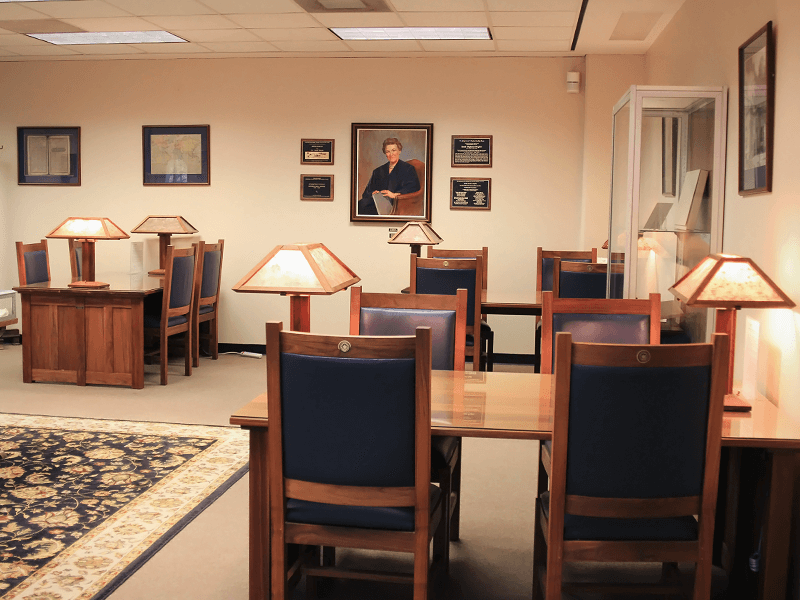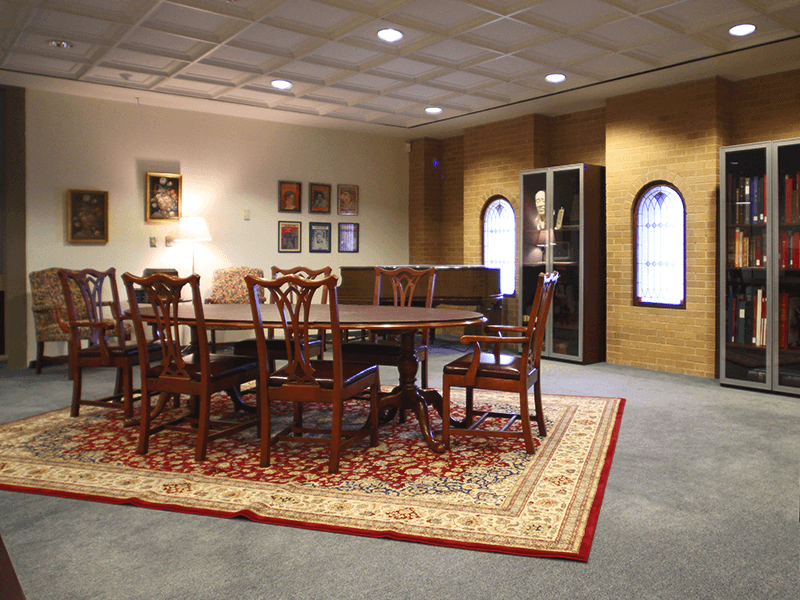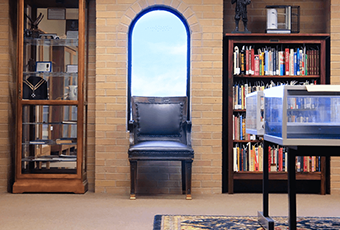 Rooms for Classes and Group Study
Additional Information
Music scores, books, and periodicals are located on this floor.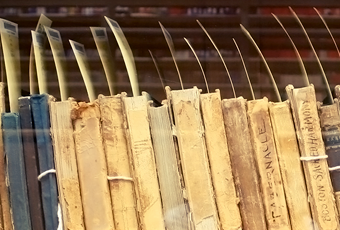 Also on the Floor
Public Spaces / Study Rooms
Service Desks
Selected Services (Not Comprehensive)
Music keyboards
Gender Neutral Restroom
Departments