Discovery Park
PAGE CONTENTS 1 min

ute

read.
The Discovery Park Library provides the Colleges of Information and Engineering with high quality services and resources, including a circulating book collection, physical and virtual reference, laptop checkout, public computers, and student study areas. The space houses a satellite of the Nest containing VR ready gaming PCs and a tabletop gaming collection. Additional services include retrieval of items for patrons using a reservation form allowing them to hold items for a convenient pick up time. We also loan out batteries, calculators, math tools, headphones, phone chargers, and laptop chargers.
All services and resources are located in B112.
The Spark @ Discovery Park is located in M130.
Driving Directions
Discovery Park 1st Floor
Public Spaces / Study Rooms
Service Desks
Departments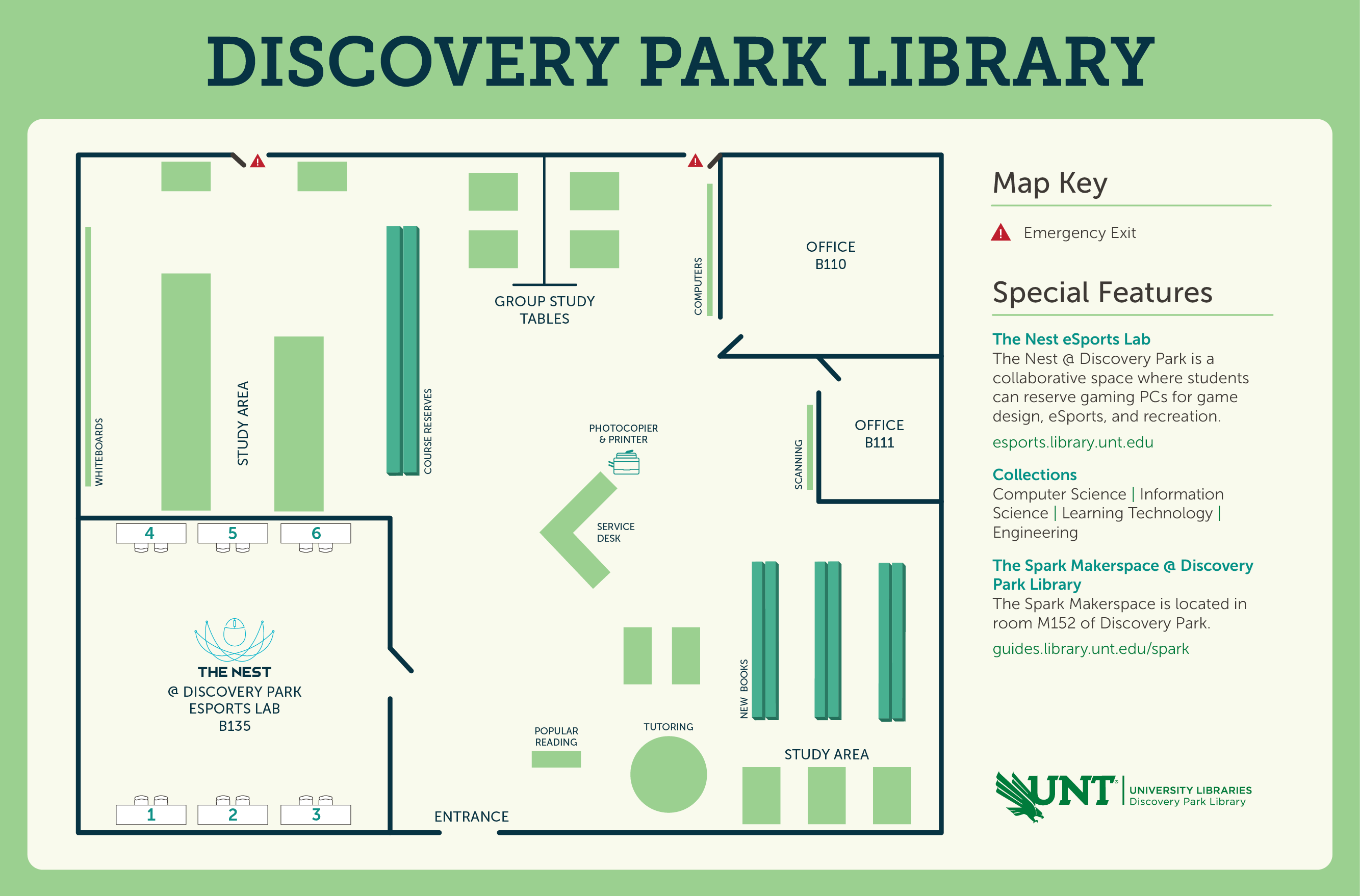 Staff Directory
Find a staff person in Discovery Park