Willis Library: First Floor
Noise Level: Social
This area is designated for casual use and lively group work. Expect busy spaces, conversations, and noise from electronic devices.
About This Space
A popular study area, the first floor has comfortable casual seating, computer workstations, and study tables. This is where you'll check out most books in Willis (except Music). Study with a group of friends and check out our featured monthly books and bestsellers on display, too.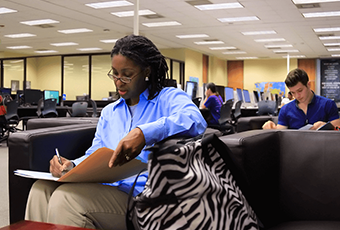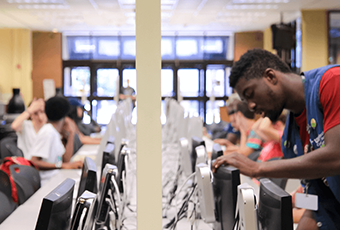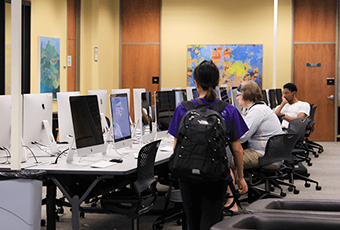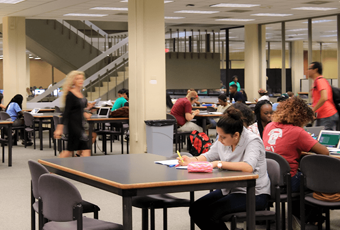 The first floor can get pretty loud during peak hours of the day. Need something more quiet? The lower level is our designated "quiet" floor, and the third floor is typically pretty quiet, too.
Amenities
We have a print release station, scanner, microform scanner, and assistive devices to meet your needs.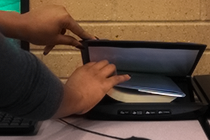 Check out The Spark Makerspace to use our fabrication equipment, make textiles, check out cameras, laptops, and more.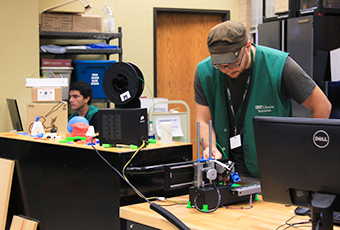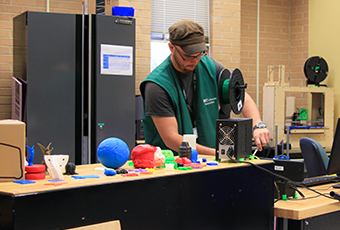 Rooms for Classes and Other Special Events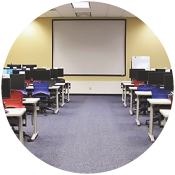 ROOM 130
(Classroom Instruction)
Additional Information
We have a lactation room available on this floor.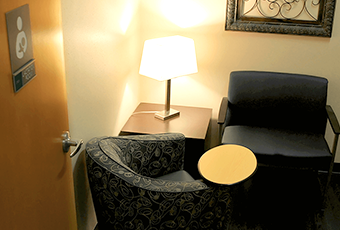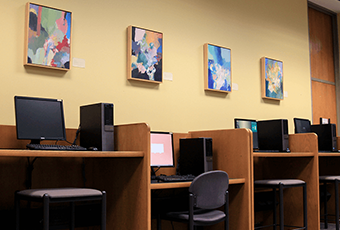 Regular Hours
Also on the Floor
Public Spaces / Study Rooms
Service Desks
Selected Services (Not Comprehensive)
Departments