Willis Library: Room 250J
Noise Level: Social
This area is designated for casual use and lively group work. Expect busy spaces, conversations, and noise from electronic devices.
About This Space
Located on the 2nd floor of Willis Library, 250J is one of the Libraries' study rooms for use by students, faculty, and staff. This room is set up as a BYOD (Bring Your Own Device) room to study, present, collaborate, and share content wirelessly.
Seats: 16
Amenities: Open/mobile seating
Technology: TV/AirMedia
Photos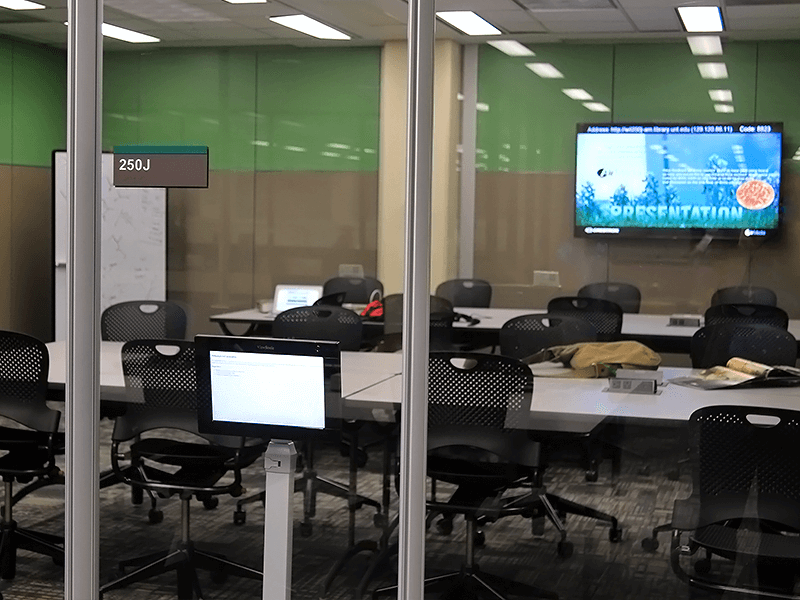 Additional Information
The TV wallpaper has instructions on how to use AirMedia with your laptop, iPhone/iPad, and Android.
Check the digital sign near the entrance of this room to see upcoming scheduled events.
Regular Hours
Also on the Floor