Willis Library: The Spark
Noise Level: Social
This area is designated for casual use and lively group work. Expect busy spaces, conversations, and noise from electronic devices.
More Info
Willis: (940) 369-5259
Discovery Park: (940) 565-3175
About This Space
Located on the 1st floor of Willis Library, the UNT Libraries' makerspace, The Spark promotes the cooperative and creative use of technology. The space is used to provide the UNT community with access to equipment, software, and training to promote innovative, cross-disciplinary learning.
Seats: 12-16
Amenities: Workshop seating, Fabrication workstations
Technology & Materials: Audio/visual equipment, Electronics, Programming, Prototyping, 3D Printing, Die & laser cutting, Sewing machines, Weaving looms, Hand/electric tools, Reference materials
Photos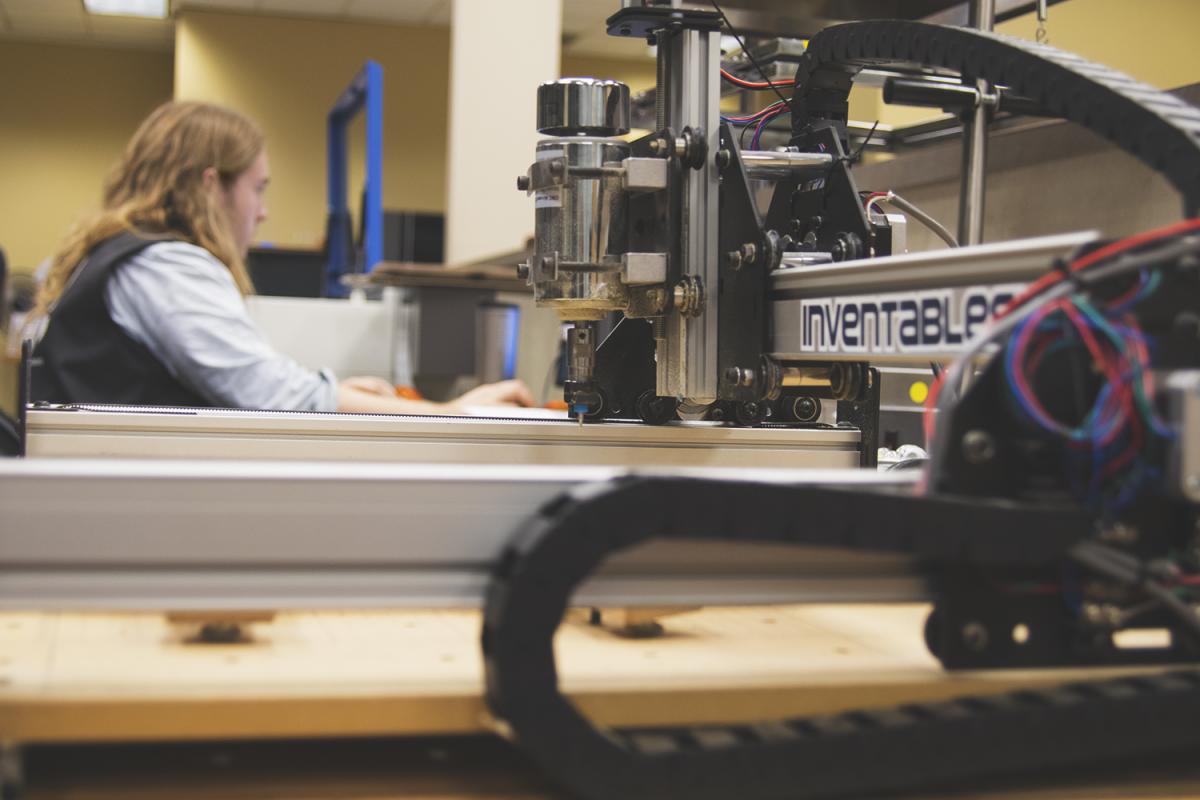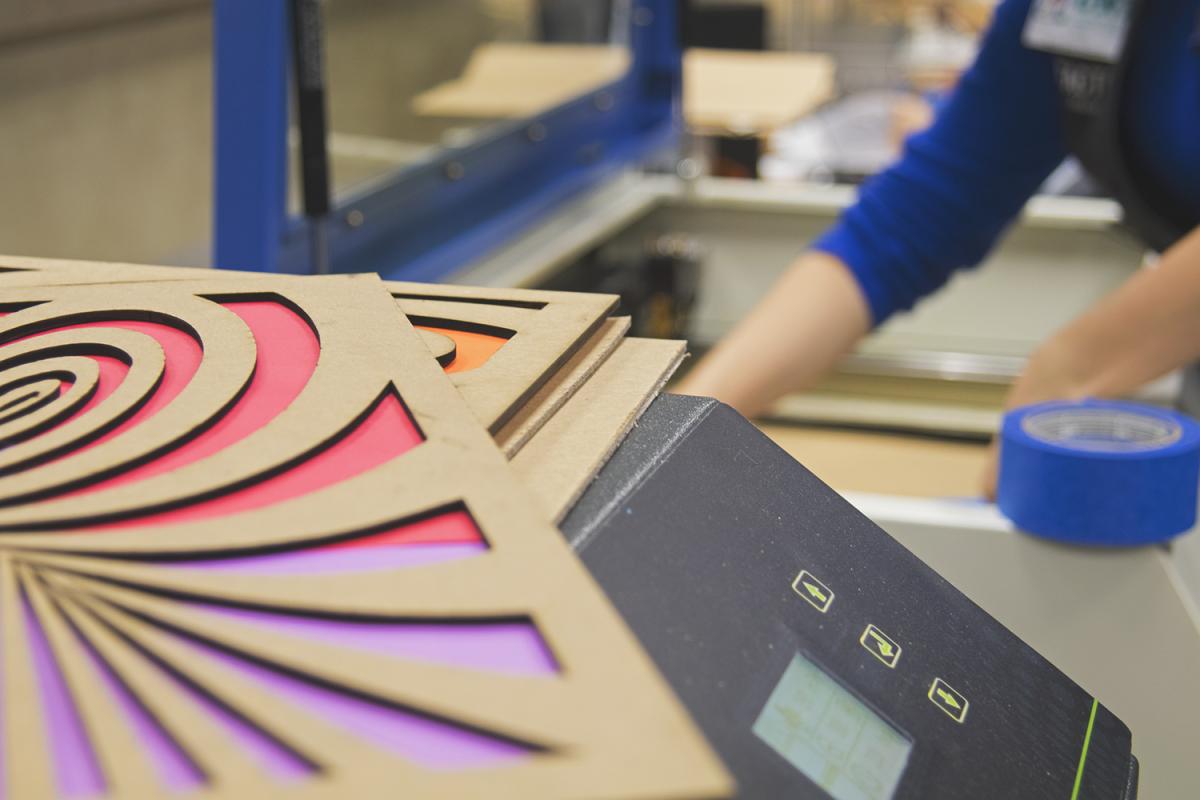 Regular Hours
Also on the Floor
Public Spaces / Study Rooms
Service Desks
Selected Services (Not Comprehensive)
Departments