Sycamore Library: Group Study Room (Room:110A)
Noise Level: Low Noise
This area experiences quiet times but there is usually some noise and other activity going on.
More Info
About This Space
Located on the main floor of the Sycamore Library, Sycamore Hall, 110A is a small classroom used for presentations and group study. Faculty, staff, and students can reserve this classroom.
Seats: 14
Amenities: Staff/Teaching/Presenter station, Mobile seating, Whiteboard
Technology: PC, Projector, HDMI/VGA
Photos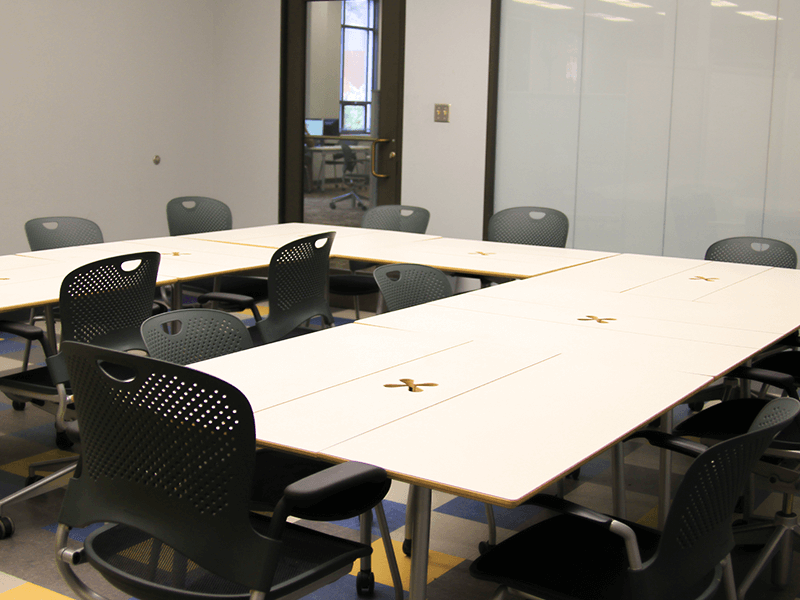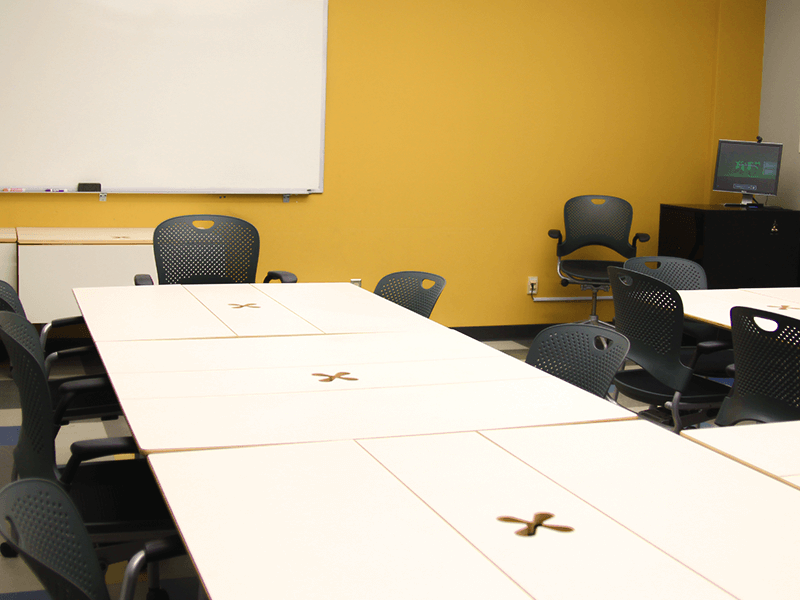 Additional Information
First Floor 110A can be reserved for two-hour increments for meetings, presentations, or group study.
Regular Hours
Also on the Floor
Public Spaces / Study Rooms
Service Desks
Selected Services (Not Comprehensive)
Departments