Willis Library: Lower Level
Noise Level: Quiet
This area designated for individual, quiet study with no cell phones, group work, loud music on headphones, or conversation.
About This Space
This is a designated quiet floor, meaning no cell phone calls, notification sounds, loud headphones, group gatherings, and conversations. Study spaces are available on the 1st floor and 2nd floor for group study.
You'll fine graduate student lockers on this floor and the offices of many of the library's subject librarians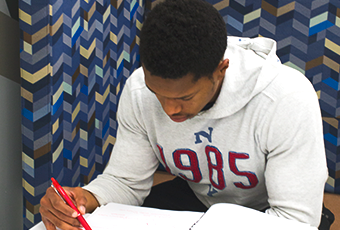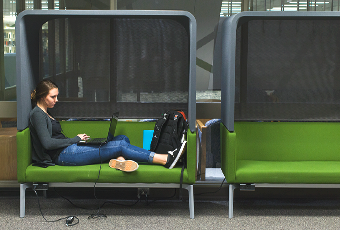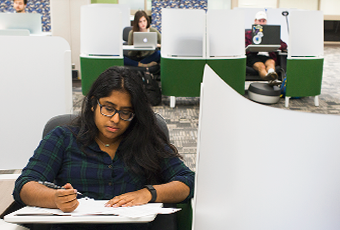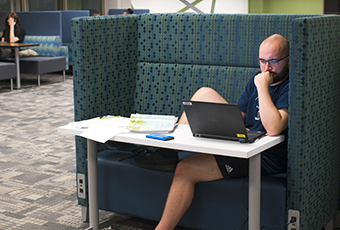 Amenities
We have a universal docking station with dual monitors, book shelves, and charging stations on the Lower Level.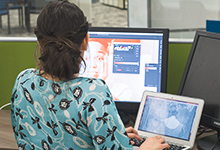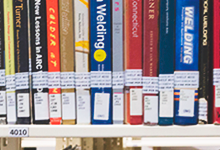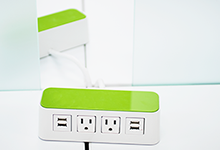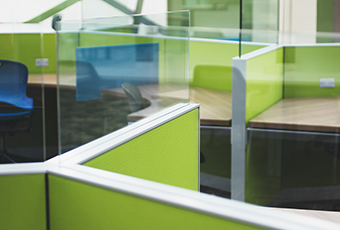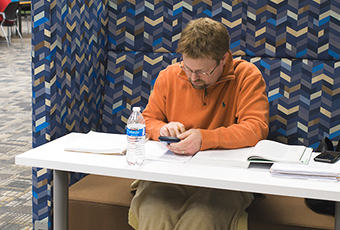 Regular Hours
Also on the Floor
Public Spaces / Study Rooms
Selected Services (Not Comprehensive)
Departments