The Nature of True Virtue: Theology, Psychology, and Politics in the Writings of Henry James, Sr., Henry James, Jr., and William James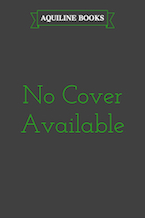 ---
James Duban's The Nature of True Virtue is the first comprehensive exploration of the importance of Jonathan Edwards for the writings of the elder Henry James and his illustrious sons. In broadest terms, Duban's book is a demonstration of the persistence of Edwardsian thought in American high culture, and specifically in the creative thought of the James family. Attentive to numerous of Henry Sr.'s personal annotations and marginalia in the works of Emanuel Swedenborg, Duban details the compatibility of ideas between the Swedish mystic and Jonathan Edwards, demonstrating as well that Unitarian minister, Henry Whitney Bellows, in a long-forgotten newspaper exchange offered the most compelling repudiation of the Edwardsian theology that Henry Sr. had morphed toward socialistic ends. In that regard, Duban likewise argues that the challenge by Bellows to the socialistic spiritualism of the elder Henry anticipates, and may have helped to formulate, related reservations about the theology and politics of "the father" harbored in the pragmatism and radical empiricism of son William, and in the characters and plots of the novels of Henry James, Jr.
JAMES DUBAN is Professor of English and Associate Dean for Research and National Scholarships in the Honors College at the University of North Texas. He has authored books on Herman Melville and the Henry James family, with articles appearing in a host of scholarly journals.
Republication of this book has been made possible in part by a major grant from the National Endowment for the Humanities Exploring the human endeavor.
Read Online