Interpreting Religion: The Phenomenological Approaches of Pierre Daniël Chantepie de la Saussaye, W. Brede Kristensen, and Gerardus van der Leeuw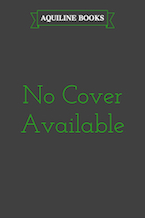 ---
Over twenty years after its original publication, the subject matter of this book remains relevant. For those who know the work of Edmund Husserl and the movement he founded, the use of the term phenomenology in the study of religion often seems superficial because it differs from the program of research which Husserl intended. Because the same might be said of the work of some of Husserl's own disciples, the term is now often accepted with a certain inevitable ambiguity. While some will extend the toleration of this ambiguity to its use in the study of religion, few recognize that the term was employed in the study of religion and with a fairly distinctive meaning before it came to appear in the investigations of Husserl. Moreover, few recognize the significance of the meaning with which the term had been used in the study of religion. This book seeks to explore the meaning the term has had in the history of the study of religion and discuss that approach to the study of religion as it appears in the most important works of three of the most influential exponents of a phenomenological approach to the study of religion.
GEORGE ALFRED JAMES is Professor of Philosophy and Religion at the University of North Texas where he has taught since 1983, the year he received his PhD in History and Philosophy of Religion from Columbia University. For the past 30 years he has been researching and publishing in the areas of comparative environmental philosophy and environmental movements in India. In addition to Interpreting Religion, he edited a volume of essays entitled Ethical Perspectives on Environmental Issues in India. His most recent book is Ecology is Permanent Economy: The Activism and Environmental Philosophy of Sunderlal Bahuguna.
Republication of this book has been made possible in part by a major grant from the National Endowment for the Humanities: Exploring the human endeavor.​
Read Online