Social Circumstance and Aesthetic Achievement: Contextual Studies in Richard Wright's Native Son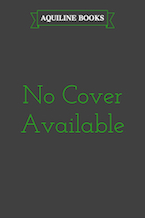 ---
This collection of essays on Richard Wright's Native Son developed from a research-oriented, upper-division University of North Texas Honors College course taught during spring 2015. The student authors have exhibited burgeoning skills as historical contextualists, mindful of the author's times, social circumstance, personal reading, narrative point of view, and aesthetic achievement, evidenced by six of these essays having been accepted for presentation at the annual conference of the American Studies Association of Texas.
JAMES DUBAN is Professor of English and Associate Dean for Research and National Scholarships in the Honors College at the University of North Texas. He has authored books on Herman Melville and the Henry James family, with articles appearing in a host of scholarly journals.
978-1-68040-006-9 cloth
5.5×8.5. 118 pp.
Literature History and Criticism.
June 2016.
Read Online