Acclaimed Spider-Man, Marvel Comics writer moves on to DC Comics
This is an archived news item. Links may no longer be active.
Posted: 11/10/2017
Judging from the box office returns (over $879.9 million and counting), you probably saw Spider-Man Homecoming this fall. And loved it.
One of the major influencers of that film—and the Marvel universe as a whole—made huge news this week. Brian Michael Bendis, the long-time Marvel Comics writer, upped and left for DC Comics on Tuesday, November 7. He was the writing force behind the fantastic Ultimate Spider-Man comic series in the early 2000s, which played a big role in Homecoming's story.
Bendis also wrote critically-adored stories for The Avengers, Jessica Jones, and Daredevil. So, yeah. He was big news, and his departure to DC is even bigger news in the comics world.
Luckily for you, UNT Libraries has some of his most notable works available to check out. We also have the spectacular Spider-Man films available through our media library. (We won't judge you for not checking out Spider-Man 3, though. We're all trying to forget.)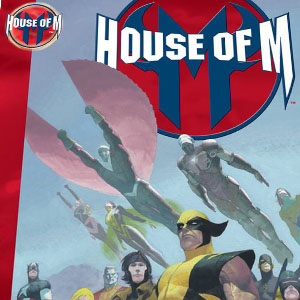 House of M (2006)
This eight-issue series follow-up to the Planet X and Avengers Disassembled storylines pits the Avengers and X-Men against the Scarlet Witch in a reality-bending adventure. Bendis promised at the time the series would leave a lasting impact, and it did; the events of House of M had major ramifications for the Marvel comics universe.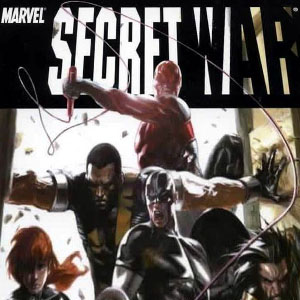 Secret War (2006)
Wolverine, Spider-Man, Captain America, Daredevil and Luke Cage team up in this conspiracy thriller series, inspired by a conversation Bendis once had with a United States intelligence officer. Secret War kicked off a nearly decade-long run of Marvel crossover events.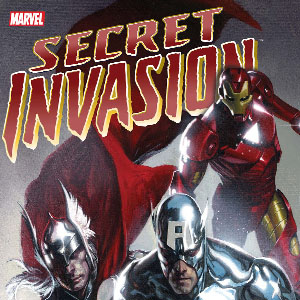 Secret Invasion (2008)
Bendis paid off years of storytelling with this major Marvel crossover series that featured the invasion of Earth by the shape-shifting alien Skrulls. By the way, Skrulls will be the antagonists of the upcoming Captain Marvel film by Marvel Studios, so [you should pick this up as required background reading][Secret Invasion] before that film drops.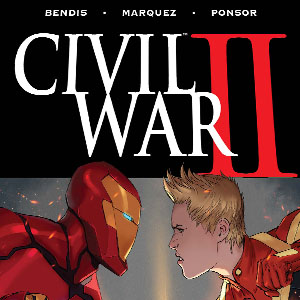 Civil War II(2016)
Bendis' final major series for Marvel was this expansive, dramatic and consequential follow-up to Mark Millar's iconic Civil War storyline from 2005. Captain Marvel and Iron Man lead two teams of superheroes against each other in a storyline that features numerous shocking twists and the ends of some of Marvel's most iconic heroes.