Paul Bonneau Collection
PAGE CONTENTS 1 min

ute

read.
EXTERNAL LINKS
About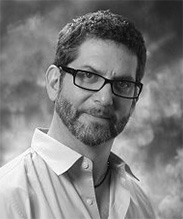 Dr. Paul G. Bonneau was an alumnus of UNT, receiving his BM, MM, and DMA degrees from the College of Music. Bonneau was active in the Dallas-Fort Worth area as an instructor, conductor, and composer, teaching at UNT as well as at Richland College in Dallas. He was the founding music director of the Chancel Orchestra of Trietsch Memorial United Methodist Church in Flower Mound, Texas, and music director of the Flower Mound Symphony Orchestra.
He composed sacred and secular works for a variety of vocal and instrumental ensembles, and for dance works, film, and television. The Paul Bonneau Collection came to the Music Library in 2018, and consists of six boxes of his music compositions and arrangements, along with material related to the memorial concert held in his honor in April of 2015, as well as personal effects and books.