Software Carpentry
PAGE CONTENTS 3 min

ute

read.
About
Software Carpentry is a nonprofit organization dedicated to teaching students and professionals the basics of programming so they can excel in the workplace. They operate workshops at universities worldwide.
Software Carpentry is run by volunteer instructors who have educated more than 34,000 researchers since 2012 through the organization's workshops. Volunteers collaborate on GitHub to create upcoming lessons, which you can view here.
UNT Libraries offers hands-on workshops open to students, faculty, and staff who want to improve their programming skills. Participation in our workshops is free.
Registration
Register Online Now! March 10 - 11, 2020 Workshop
Certified Software Carpentry Instructors
Lauren Ko is the supervisor for the Libraries' Software Development Unit and a certified Software Carpentry instructor. Lauren leads the archiving of UNT websites and works with federal agencies to harvest and store web content. She has a master's degree in information science and a bachelor's degree in computer science, both of which she earned at UNT.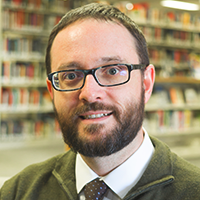 Mark Phillips is the Associate Dean for Digital Libraries at the UNT Libraries. He works in the area of digital libraries with an interest in digital preservation, Web archiving, and management of metadata. He holds a Bachelor's degree in Music Performance from Oklahoma City University, and a Masters of Information Science from UNT. In addition to his job at the UNT Libraries Mark is a doctoral student in the Interdisciplinary Information Science PhD program in the UNT College of Information.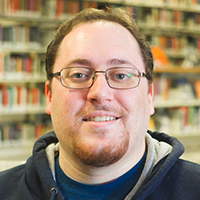 Manuel (Gio) Gottardi is a Programmer for the UNT Libraries' Software Development Unit. Gio earned a Bachelor's degree in Computer Science here at UNT and now works at Willis Library on various sites the Library hosts, such as the Portal To Texas History and the Digital Library. On top of daily use of the tools being taught in the workshop, he also has tutoring experience from his work at NCTC.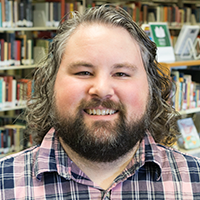 Jason Ellis is a Programmer for the UNT Libraries' Digital Libraries. Jason creates and maintains web sites associated with the UNT Libraries, including The Portal to Texas History and the UNT Digital Library. Jason has a Bachelor of Business Administration degree from Texas Tech University and an Associate of Applied Science degree in software development from Brookhaven College.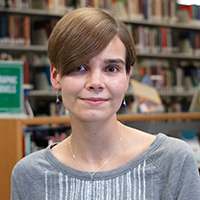 Kristy Phillips is a Ph.D. student at UNT in computational linguistics, and works as a research assistant in the Linguistics department. She is interested in using machine learning to study and preserve low-resource languages. Kristy has a BS in computer science and an MS focusing in compuptational linguistics from UNT.
UNT Libraries Software Carpentry Past Workshops Dates
February 4 - 5, 2020
November 11 - 12, 2019
September 3 - 4, 2019
May 28 - 29, 2019
March 18 - 19, 2019
January 24 - 25, 2019
October 25 - 26, 2018
August 23 - 24, 2018
June 5 - 6, 2018
March 14 - 15, 2018
January 26 - 27, 2018
August 22 - 23, 2016