2017 Goodreads Choice Award winners available at UNT Libraries
This is an archived news item. Links may no longer be active.
Posted: 12/04/2017
If you're a bibliophile like us, the end of the calendar year is a wonderful time to be alive. Not only are you guaranteed to receive one or two books from family members over the holidays, but book industry people are busy ranking the best books of the year all over the place.
Goodreads is no exception! We love the Goodreads website for so many reasons, including its easy-to-track book reading challenge, accessible reviews and the vast collection of books you have or want to read.
We also love the Goodreads Choice Awards, the annual list of the year's best books as voted on by its millions of members. The winners were announced on Dec. 5, 2017; as luck would have it, UNT Libraries has more than a few of the winners available to checkout as well as past work from the winning authors!
Here's a small sampling, with links to each or their author's works available for checkout at UNT Libraries. Remember, you can toss author names into our search engine and discover a ton of their books for yourself right here. You'd be surprised how vast the collection is!
Fiction: Little Fires Everywhere by Celeste Ng
[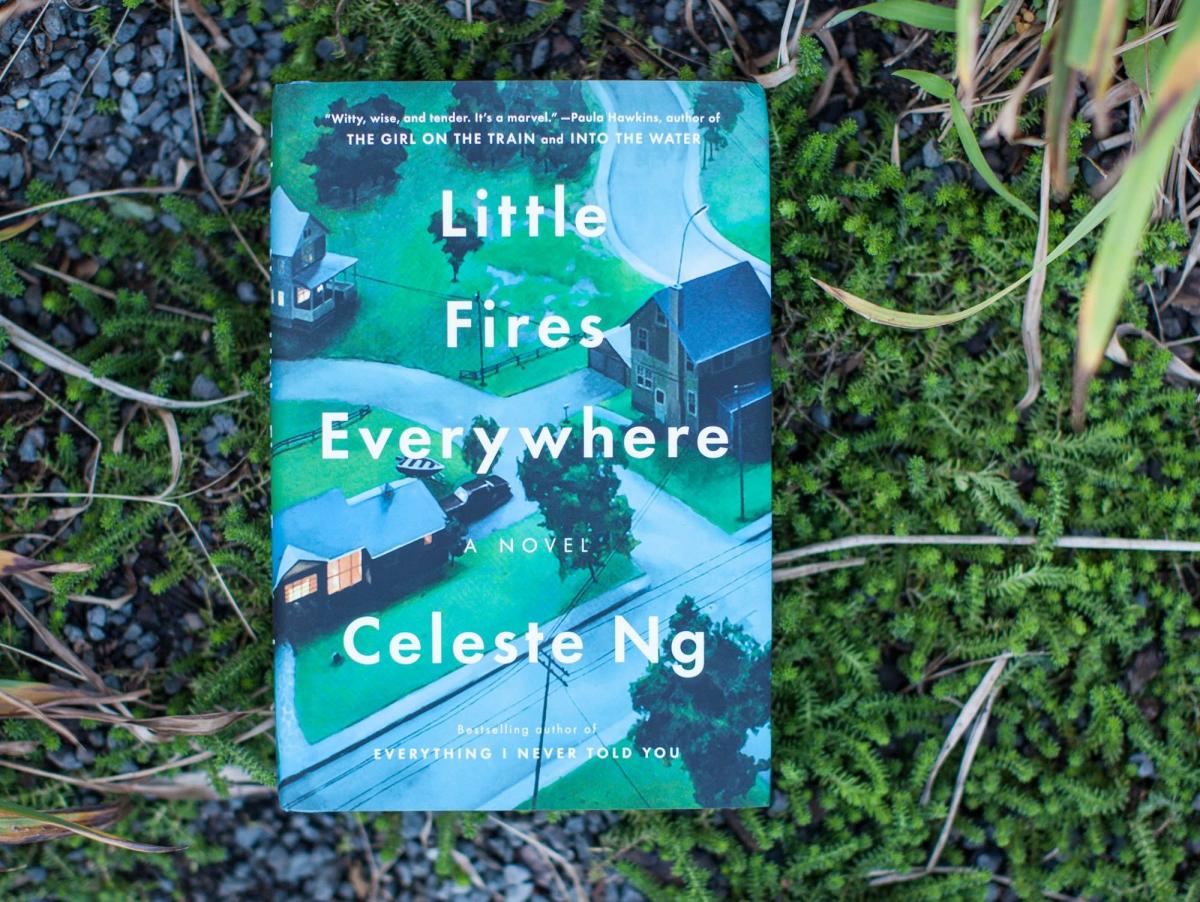 ][]
In Little Fires Everywhere, Ng paints a portrait of a peaceful Cleveland suburb up-ended by racial tensions and a new family that moved into town.
Celeste Ng came to prominence with her novel Everything I Never Told You in 2014, which was nominated for and won numerous literary honors. [Everything I Never Told You is available now at UNT Libraries.][]
Notable runners-up:
Exit West by [Mohsin Hamid][]
Bear Town by [Fredrik Backman][]
Anything is Possible by [Elizabeth Strout][]
Mystery & Thriller: Into the Water by Paula Hawkins
[![][1]][]
Hawkins struck mainstream gold in 2015 with her novel The Girl on the Train, which was adapted into a film starring Emily Blunt in 2016. Her follow-up, Into the Water, was no less acclaimed this year; the mystery about a deadly river and the lonely girl it left behind claimed Goodreads' top spot in the Mystery/Thriller category again.
Numerous copies of The Girl on the Train in book and audiobook formats [are available here.][]
Notable runners-up:
Origin by [Dan Brown][]
Glass Houses by [Louise Penny][]
The Good Daughter by [Karin Slaughter][]
Historical Fiction: Before We Were Yours by Lisa Wingate
[![][2]][]
This New York Times and USA Today best-seller dramatizes a true story about a Memphis adoption agency guilty of kidnapping and selling children to wealthy families. This moving novel is just the latest in Wingate's massive body of work; you can pick up [Before We Were Yours][] and [Tending Roses][] from UNT Libraries today.
Notable runners-up:
Lincoln in the Bardo by [George Saunders][]
A Column of Fire by [Ken Follett][]
[The Alice Network][] by Kate Quinn
Fantasy: Fantastic Beasts and Where To Find Them: The Original Screenplay by J.K. Rowling
[![][3]][]
A decade after finishing the iconic Harry Potter series, Rowling made her film screenplay debut with Fantastic Beasts. The screenplay beat out an array of worthy fantasy novels to win the Choice Award. We're not bitter or anything. (Full disclosure: the author of this post adores Rowling's work, but … should screenplays be up for a book vote? Call us purists.)
Anyway, [UNT Libraries is overflowing with Rowling's books][]. Pick one up for a nephew or cousin and introduce them to the wonderful world of Harry Potter this holiday.
Notable runners-up:
Norse Mythology by [Neil Gaiman][]
A Conjuring of Light by [V.E. Schwab][]
The Stone Sky by [N.K. Jemisin][]
Oathbringer by [Brandon Sanderson][]
Science Fiction: Artemis by Andy Weir
[![][4]][]
You've surely heard of The Martian, whether it was the out-of-nowhere hit novel of 2015 or its Academy Award-nominated film adaptation starring Matt Damon. After that smash-hit debut, Andy Weir finally released his next novel, Artemis, this year.
The story follows Jazz Bashara as she tries to pull off a heist in the 2080s within Artemis, the first and only city on the moon. Expect the same kind of wittiness, hard science, and ingenuity that made The Martian such a good time. Speaking of, you can pick up [a copy of The Martian][] or [its film adaptation][] at UNT Libraries.
Notable runners-up:
Waking Gods by [Sylvain Neuvel][]
[American War][] by Omar El Akkad
Binti: Home by [Nnedi Okorafor][]
History & Biography: The Radium Girls by Kate Moore
[![][5]][]
Few Americans know this story of the female factory workers who contracted radiation poisoning painting watch dials in three different United States watch factories in the early 1900s. Their ordeal and subsequent court cases made "The Radium Girls" important figures in both health physics and the labor rights movement of the 20th century. [You can pick up a copy of this wildly popular historical novel today][].
Notable runners-up:
Grant by [Ron Chernow][]
[Killers of the Flower Moon][] by [David Grann][]
On Tyranny by [Timothy Snyder][]
Other notable Choice Award nominees
[![][6]][]
Each of these, or their authors' work, are available through UNT Libraries.
[Theft by Finding][] by [David Sedaris][]
The Stranger In the Woods by [Michael Finkel][]
[We Were Eight Years in Power][] by [Ta-Nehisi Coates][]
[I Was Told to Come Alone][] by Souad Mekhennet
[The Best We Could Do][] by [Thi Bui][]
Turtles All The Way Down by [John Green][]
[The Hate U Give][] by Angie Thomas
[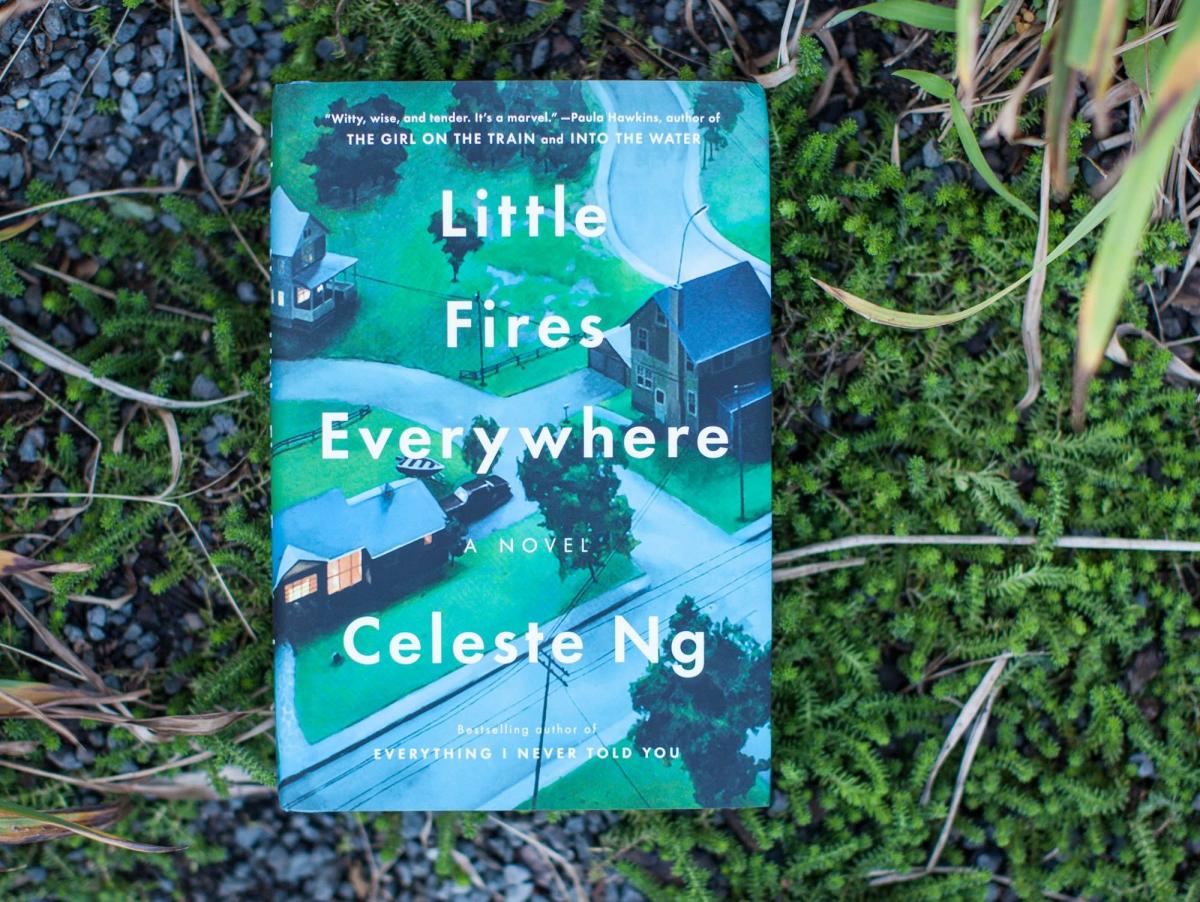 ]: https://www.mprnews.org/story/2017/09/19/books-little-fires-everywhere-celeste-ng [Everything I Never Told You is available now at UNT Libraries.]: https://iii.library.unt.edu/record=b5480048~S12 [Mohsin Hamid]: https://iii.library.unt.edu/search~S12?/aHamid%2C+Mohsin%2C+1971-/ahamid+mohsin+++++1971/-3%2C-1%2C0%2CB/exact&FF=ahamid+mohsin+++++1971&1%2C4%2C [Fredrik Backman]: https://iii.library.unt.edu/search~S12?/aBackman%2C+Fredrik%2C+1981-/abackman+fredrik+++++1981/-3%2C-1%2C0%2CB/frameset&FF=abackman+fredrik+++++1981&1%2C1%2C [Elizabeth Strout]: https://iii.library.unt.edu/search~S12?/astrout/astrout/1%2C16%2C41%2CB/exact&FF=astrout+elizabeth&1%2C5%2C [1]: /assets/images/news/content/into_the_water_review_facebook.jpg [![][1]]: https://www.purewow.com/books/into-the-water-book-review [are available here.]: https://iii.library.unt.edu/search~S12?/aHawkins%2C+Paula%2C/ahawkins+paula/-3%2C-1%2C0%2CB/exact&FF=ahawkins+paula&1%2C4%2C [Dan Brown]: https://iii.library.unt.edu/search~S12?/aBrown%2C+Dan%2C+1964-/abrown+dan+++++1964/-3%2C-1%2C0%2CB/exact&FF=abrown+dan+++++1964&1%2C12%2C [Louise Penny]: https://iii.library.unt.edu/search~S12?/apenny/apenny/1%2C93%2C223%2CB/exact&FF=apenny+louise&1%2C5%2C [Karin Slaughter]: https://iii.library.unt.edu/search~S12?/aslaughter/aslaughter/1%2C86%2C137%2CB/exact&FF=aslaughter+karin+++++1971&1%2C2%2C [2]: /assets/images/news/content/beforeyours_signaturenewletter_hero_fin.jpg [![][2]]: http://www.signature-reads.com/2017/07/before-we-were-yours-lisa-wingate/ [Before We Were Yours]: https://iii.library.unt.edu/record=b5829061~S12 [Tending Roses]: https://iii.library.unt.edu/record=b3382226~S12 [George Saunders]: https://iii.library.unt.edu/search~S12?/aSaunders%2C+George%2C+1958-/asaunders+george+++++1958/-3%2C-1%2C0%2CB/exact&FF=asaunders+george+++++1958&1%2C3%2C [Ken Follett]: https://iii.library.unt.edu/search~S12?/afollett/afollett/1%2C26%2C102%2CB/exact&FF=afollett+ken&1%2C17%2C [The Alice Network]: https://iii.library.unt.edu/record=b5911453~S12 [3]: /assets/images/news/content/fantastic-beasts-original-screenplay-featured.jpg [![][3]]: https://storgy.com/2016/11/25/book-review-fantastic-beasts-and-where-to-find-them-the-original-screenplay/ [UNT Libraries is overflowing with Rowling's books]: https://iii.library.unt.edu/search~S12?/aRowling%2C+J.+K./arowling+j+k/-3%2C-1%2C0%2CB/exact&FF=arowling+j+k&1%2C99%2C [Neil Gaiman]: https://iii.library.unt.edu/search~S12?/aGaiman%2C+Neil./agaiman+neil/-3%2C-1%2C0%2CB/exact&FF=agaiman+neil&1%2C38%2C [V.E. Schwab]: https://iii.library.unt.edu/search~S12/a?Schwab%2C+Victoria&search_code=a [N.K. Jemisin]: https://iii.library.unt.edu/search~S12?/ajemisin/ajemisin/1%2C2%2C3%2CB/exact&FF=ajemisin+n+k&1%2C2%2C [Brandon Sanderson]: https://iii.library.unt.edu/search~S12?/asanderson/asanderson/1%2C151%2C403%2CB/exact&FF=asanderson+brandon&1%2C8%2C [4]: /assets/images/news/content/jbareham_171114_2103_0001_3.0.jpg [![][4]]: https://www.theverge.com/2017/11/14/16648816/andy-weir-artemis-interview-building-moon-science-fiction-the-martian [a copy of The Martian]: https://iii.library.unt.edu/record=b5437573~S12 [its film adaptation]: https://iii.library.unt.edu/record=b5514946~S12 [Sylvain Neuvel]: https://iii.library.unt.edu/search~S12?/aNeuvel%2C+Sylvain%2C+1973-/aneuvel+sylvain+++++1973/-3%2C-1%2C0%2CB/exact&FF=aneuvel+sylvain+++++1973&1%2C2%2C [American War]: https://iii.library.unt.edu/record=b5788667~S12 [Nnedi Okorafor]: https://iii.library.unt.edu/search~S12?/aokorafor/aokorafor/1%2C3%2C5%2CB/exact&FF=aokorafor+nnedi&1%2C3%2C [5]: /assets/images/news/content/525766756.jpg [![][5]]: http://wuwm.com/post/radium-girls-haunted-glowing-ghosts#stream/0 [You can pick up a copy of this wildly popular historical novel today]: https://iii.library.unt.edu/record=b5799973~S12 [Ron Chernow]: https://iii.library.unt.edu/search~S12?/achernow/achernow/1%2C7%2C29%2CB/exact&FF=achernow+ron&1%2C8%2C [Killers of the Flower Moon]: https://iii.library.unt.edu/record=b5835103~S12 [David Grann]: https://iii.library.unt.edu/search~S12?/agrann/agrann/1%2C24%2C40%2CB/exact&FF=agrann+david&1%2C3%2C [Timothy Snyder]: https://iii.library.unt.edu/search~S12?/asnyder+timothy/asnyder+timothy/1%2C2%2C8%2CB/exact&FF=asnyder+timothy&1%2C5%2C [6]: /assets/images/news/content/the-best-we-could-do-feat.jpg [![][6]]: https://www.cbr.com/the-best-we-could-do-thi-bui-interview/ [Theft by Finding]: https://iii.library.unt.edu/record=b5829254~S12 [David Sedaris]: https://iii.library.unt.edu/search~S12?/aSedaris%2C+David%2C/asedaris+david/-3%2C-1%2C0%2CB/exact&FF=asedaris+david&1%2C36%2C [Michael Finkel]: https://iii.library.unt.edu/search~S12?/afinkel/afinkel/1%2C146%2C415%2CB/frameset&FF=afinkel+michael&1%2C1%2C [We Were Eight Years in Power]: https://iii.library.unt.edu/record=b5904780~S12 [Ta-Nehisi Coates]: https://iii.library.unt.edu/search~S12?/acoates/acoates/101%2C165%2C538%2CB/exact&FF=acoates+ta+nehisi&1%2C5%2C [I Was Told to Come Alone]: https://iii.library.unt.edu/record=b5821965~S12 [The Best We Could Do]: https://iii.library.unt.edu/record=b5807861~S12 [Thi Bui]: https://iii.library.unt.edu/search~S12?/abui/abui/1%2C193%2C706%2CB/exact&FF=abui+thi&1%2C3%2C [John Green]: https://iii.library.unt.edu/search~S12?/aGreen%2C+John%2C+1977-/agreen+john+++++1977/-3%2C-1%2C0%2CB/exact&FF=agreen+john+++++1977&1%2C7%2C [The Hate U Give]: https://iii.library.unt.edu/record=b5796568~S12