Event: The IRIS Center: Pedagogically-Informed Digital Scholarship In and Beyond the Research University
This is an archived event. Links may no longer be active.
When:
Friday, Nov. 10, 2017. 2:00pm to 2:00pm
About this Event
The UNT Department of Linguistics, Digital Humanities at UNT, and the UNT Libraries Digital Scholarship Workgroup welcome Dr. Kristine Hildebrandt, English Language and Literature & Co-Director of the IRIS Center, Southern Illinois University Edwardsville
​The IRIS Center: Pedagogically-Informed Digital Scholarship In and Beyond the Research University
Digital, or "Informatics scholarship," has become an essential methodology for analyzing and presenting research in the humanities and social sciences. Interdisciplinary in nature, it can involve the creation of dynamic online archives or the development of digital tools for analyzing languages, literature, images, spaces, or periods. At its core, this scholarly field re-invents the humanities and social sciences classrooms as laboratory environments that use research-oriented collaborations between faculty and students as their central content and output. This talk will introduce the Interdisciplinary Research and Informatics Scholarship Center (IRIS), a groundbreaking endeavor of cross-disciplinary faculty, student and administrative collaboration. I will include case studies of faculty-student collaboration in areas of literary scholarship (The Wide, Wide World Digital Edition), in linguistics and GIS geography (The Nepal Earthquakes Project, Documenting the Languages of Manang, Nepal), in philosophy (Pacific Northwest Culture Bearers), in history (Walt Whitman Archive), in STEAM initiatives (Digital East St Louis), and in drama (The Rose Theater 1597-1605 Discovery and Development Archive).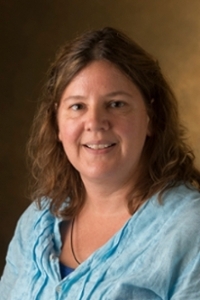 Kristine Hildebrandt, co-director of the IRIS Center at SIUE, is an associate professor in the Department of English Language and Literature. Her research profile includes language documentation and preservation. She is the principal investigator on two projects funded by the National Science Foundation's Documenting Endangered Languages program, and previously directed a project funded by the Hans Rausing Endangered Languages Project at the School of Oriental and African Studies to document endangered/vulnerable languages of northern-central Nepal. Check out her collaborative work with SIUE faculty and students at: https://mananglanguages.isg.siue.edu/.