Event: Outrageous Oral
When:
Tuesday, Oct. 10, 2017. 5:30pm to 7:30pm
About this Event
The UNT Libraries are honored to present the 2017 installment of Outrageous Oral, in partnership with The Dallas Way, UNT's Pride Alliance and LGBT Studies Program. This exciting storytelling series recounts GLBT life in North Texas.\
Make your plans now to attend on Tuesday, October 10, 2017, in The Forum (Room 140) of Willis Library on the UNT campus at 1506 Highland Avenue in Denton. The program begins at 6:30pm.
This year's speakers are:
Dr. Chwee Lye Chng
Brandon Corpus
Bart Poché
​Diane Reeve
Chris Walker
There is no charge to attend Outrageous Oral events. Each Outrageous Oral presentation is recorded and archived in The Dallas Way collection at UNT. Additional oral and written histories of people important to LGBT history in North Texas are also included in that collection. Materials are being digitized to allow world-wide access to this significant history.
For visitor parking information, please visit the UNT Transportation website. The closest metered lot to Willis Library is Lot 25 at the corner of Avenue C and Highland St.
The following presenters will tell their stories at this next Outrageous Oral: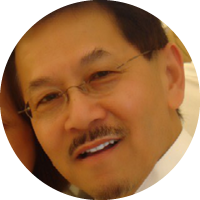 Dr Chwee-Lye Chng, Regents Professor Emeritus, retired in 2013 after 33 years of teaching at UNT. His research, teaching and service focus on the study of human sexuality, GLBTQ health, and HIV stigma's impact on prevention, care and treatment. Dr. Chng will share his recent experiences from his volunteer services with the Kuala Lumpur AIDS Social Services (KLASS) society in Malaysia.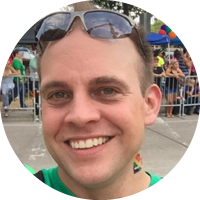 Bart Poché is a doctoral student in the counseling psychology program and Teaching Fellow at the University of North Texas, and a member of the Center for Psychosocial Health Research at the university. His research focuses on psychosocial wellness and intersectionality within LGBTQ communities, LGBTQ healthcare and success factors for people living with HIV. His research has been presented at several national psychological conferences and he has given local and state-wide presentations on the unique challenges affecting LGBT communities in Texas.
Bart was a founding a member of the Board of Directors for the Coalition for Aging LGBT, a regular volunteer with Resource Center Dallas and Nelson-Tebedo Clinic, and served on the Parkland Hospital Transgender Service Provider Collaborative. He is also active in political advocacy for LGBTQ communities in Texas.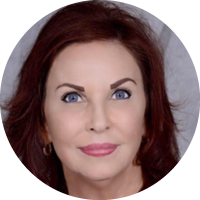 Divorced after 18 years of marriage, Diane Reeve thought she had finally found the last love of her life. The charming and handsome Frenchman she met almost was – but not in the way she expected. After dating 4 1/2 years with plans to move in together, Diane was devastated to learn that he had been cheating. Worse, she also found out that he had knowingly transmitted HIV to her.
Undaunted, she risked her life to find other survivors. There were more than 50! In a landmark court case, he was convicted and sentenced to 45 years in prison. Her story is one of hope, inspiration, courage and the power of women supporting women. Diane's story was viewed by millions on 20/20 and Oprah and has been the subject of various magazine and newspaper articles worldwide. She received the Paul S. Chapman award from the Foundation for the Improvement of Justice for her significant contribution to justice in America. She will be featured this fall on Oprah's "Where Are They Now".
As a 7th° black belt she embodies female empowerment and is a popular motivational speaker on overcoming obstacles. Her website, www.datestronger.com, is dedicated to empowering women to protect themselves physically, emotionally and sexually in the dating world. Her advocacy work emphasizes eliminating stigma and victim blaming.
Christopher Walker is a recent graduate of The University of Memphis. While in undergrad, he was a standout track and field athlete., member of the Emerging Leadership Scholarship program, and chair member of the black student association. Currently, he is a Clinical Data Specialist at UT Southwestern where deals with HIV/AIDS awareness. He is an advocate of healthy living and believes that a healthier life is a happier life.
Brandon Corpus is a recent graduate from the University of North Texas. As a student Brandon found his passion for HIV prevention while interning with the Pride Alliance and coordinating their HIV testing events. During his free time he educates the Dallas community on PrEP and links those interested in PrEP to non-profits in the area. Brandon now works for the Community Prevention and Intervention Unit at UTSouthwestern where he works on the National HIV Behavioral Surveillance Program as a Clinical Data Specialist and Field Supervisor. ​