Event: Book History Maker Fair
When:
Monday, Apr. 3, 2017. 3:00pm to 5:00pm
About this Event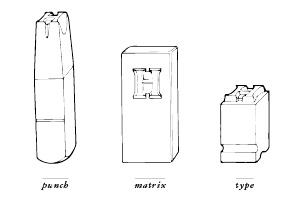 Learn about historical book-making tools and processes with hands-on stations where individuals will be able to:
imitate type design and type casting using a hand mould
assemble moveable type using a composing stick
ink and print a book cover on a letterpress
fold and bind a quarto booklet to take home
Special guest Kevin M. O'Sullivan, Curator of Rare Books and Manuscripts at Texas A&M Cushing Memorial Library, will be in attendance.
Refreshments will be provided.
For more information, please visit the project website.
Sponsored by the UNT Libraries Public Services Division, Digital Humanities and Collaborative Programs unit, with support from the UNT Libraries Digital Scholarship Workgroup, and the Critical Digital Pedagogy Faculty Network.