Eagle Commons Library
PAGE CONTENTS
1 min read.
The Eagle Commons Library is home to the Juvenile and CMC Collections, government documents, law, political science, geography, business collections and is also UNT's Funding Information Network location. The Collaboration and Learning Commons, housed within the library, offer student computing services, group and individual study spaces and two study rooms with presentation capabilities.
Due to renovations, the Eagle Commons Library basement is currently closed. If materials are needed or you have any questions about materials access, please contact us at (940) 565-2194.
Regular Hours
Service desks begin closing procedures 10 minutes before the building or posted hours. Some services not available during all operational hours. Hours are subject to change without notice. Always call ahead when traveling a long distance." Please note exceptions listed below standard hours and dates where all locations are closed (to the right of standard hours).
| | |
| --- | --- |
| Sundays: | closed |
| Mondays: | 9:00 am - 5:00 pm |
| Tuesdays: | 9:00 am - 5:00 pm |
| Wednesdays: | 9:00 am - 5:00 pm |
| Thursdays: | 9:00 am - 5:00 pm |
| Fridays: | 9:00 am - 5:00 pm |
| Saturdays: | closed |
| | |
| --- | --- |
| Sundays: | 1:00 pm - 9:00 pm |
| Mondays: | 8:00 am - 10:00 pm |
| Tuesdays: | 8:00 am - 10:00 pm |
| Wednesdays: | 8:00 am - 10:00 pm |
| Thursdays: | 8:00 am - 10:00 pm |
| Fridays: | 8:00 am - 5:00 pm |
| Saturdays: | 12:00 pm - 4:00 pm |
Reduced Hours
Monday, 9/02: closed
Wednesday, 11/27: closes 12:00 pm
Thursday, 11/28: closed
Friday, 11/29: closed
Saturday, 11/30: closed
| | |
| --- | --- |
| Sundays: | closed |
| Mondays: | 8:00 am - 5:00 pm |
| Tuesdays: | 8:00 am - 5:00 pm |
| Wednesdays: | 8:00 am - 5:00 pm |
| Thursdays: | 8:00 am - 5:00 pm |
| Fridays: | 8:00 am - 5:00 pm |
| Saturdays: | closed |
Reduced Hours
Monday, 12/23: closed
Tuesday, 12/24: closed
Wednesday, 12/25: closed
Thursday, 12/26: closed
Friday, 12/27: closed
Saturday, 12/28: closed
Sunday, 12/29: closed
Monday, 12/30: closed
Tuesday, 12/31: closed
Wednesday, 1/01: closed
All Locations Closed:
Saturday, Dec 14, 2019
Sunday, Dec 15, 2019
Saturday, Dec 21, 2019
Sunday, Dec 22, 2019
Tuesday, Dec 24, 2019
Wednesday, Dec 25, 2019
Thursday, Dec 26, 2019
Friday, Dec 27, 2019
Saturday, Dec 28, 2019
Sunday, Dec 29, 2019
Monday, Dec 30, 2019
Tuesday, Dec 31, 2019
Driving Directions
Public Spaces / Study Rooms
Service Desks
Selected Services (Not Comprehensive)
Departments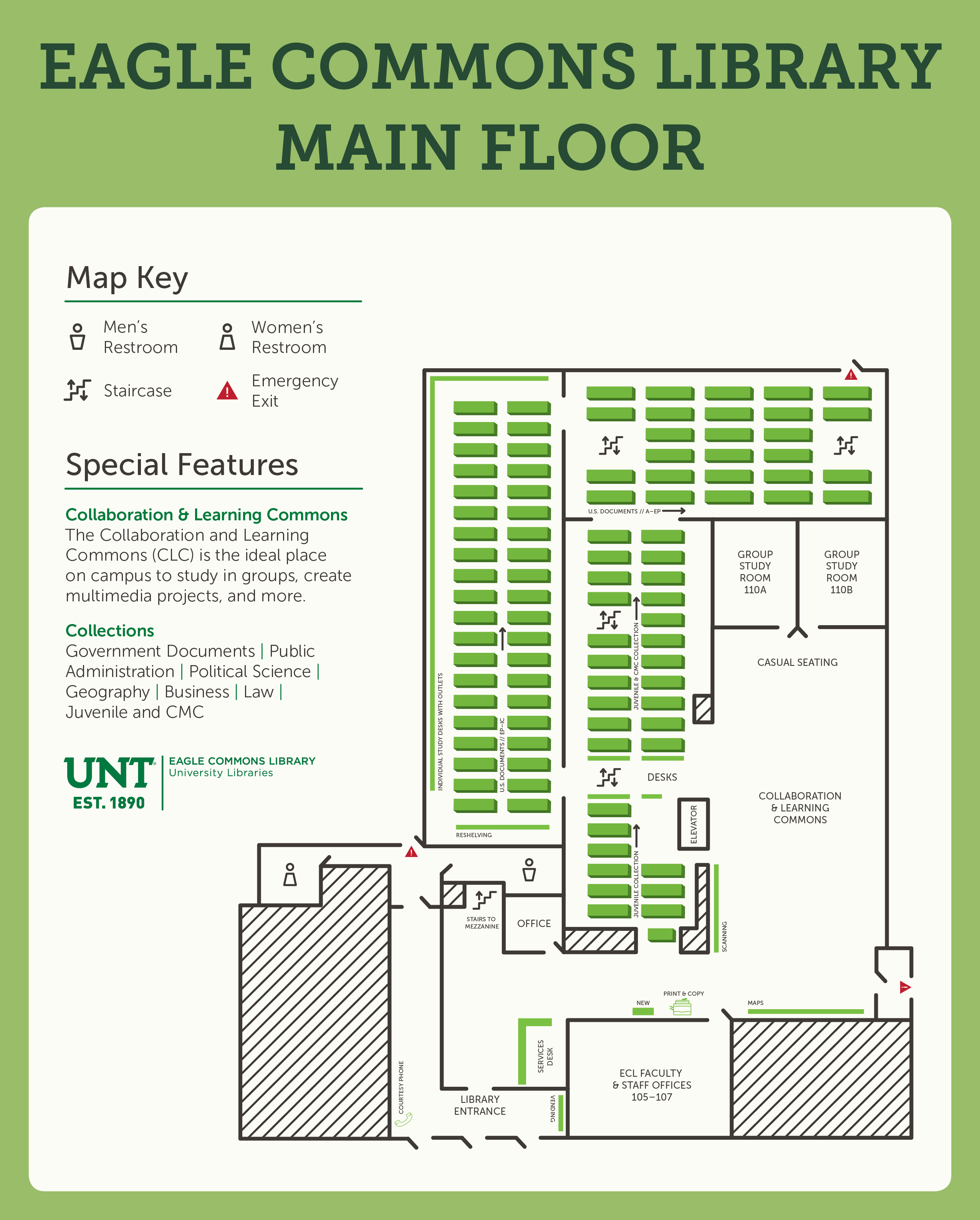 Eagle Commons Library Basement
Service Desks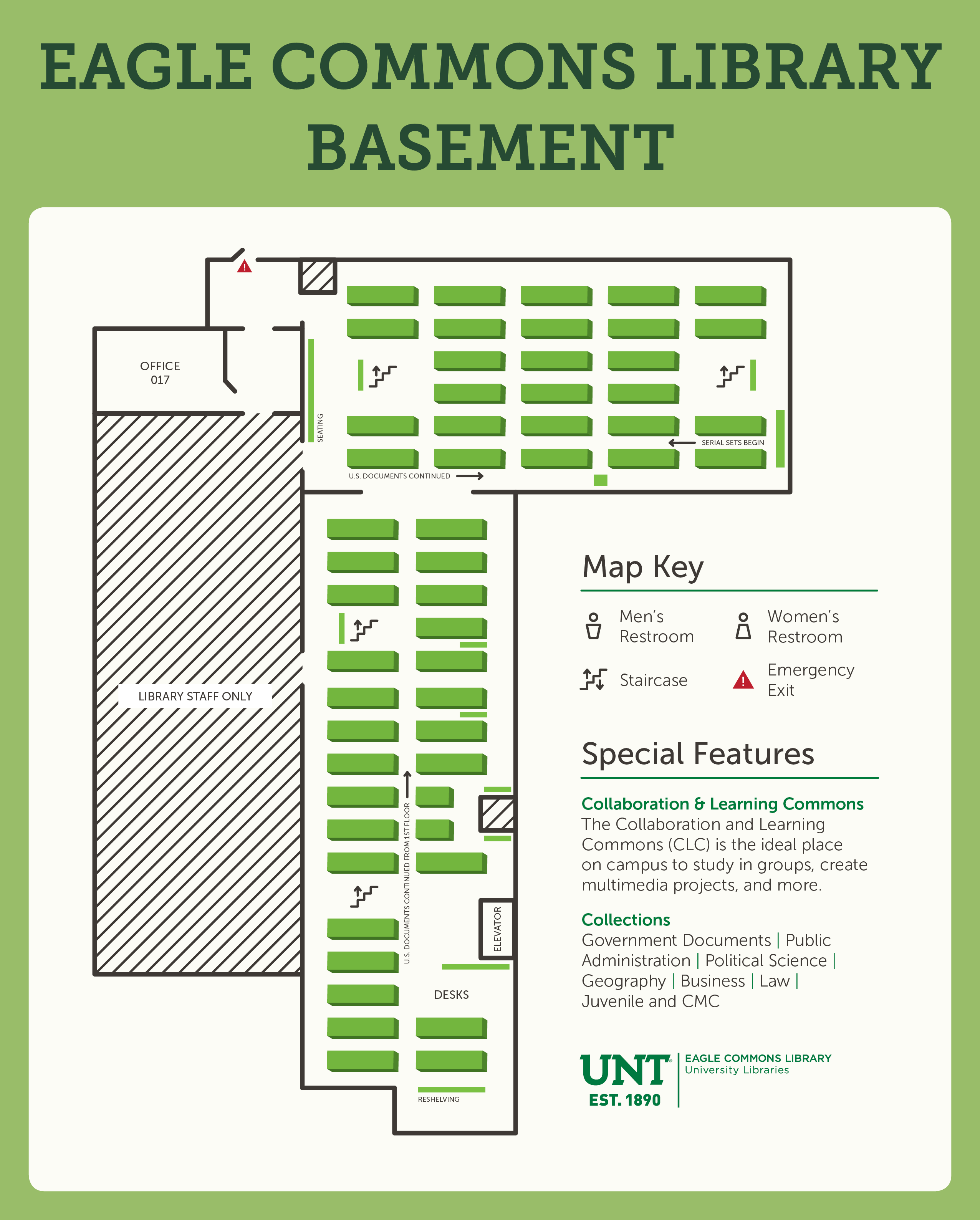 Eagle Commons Mezzanine
Service Desks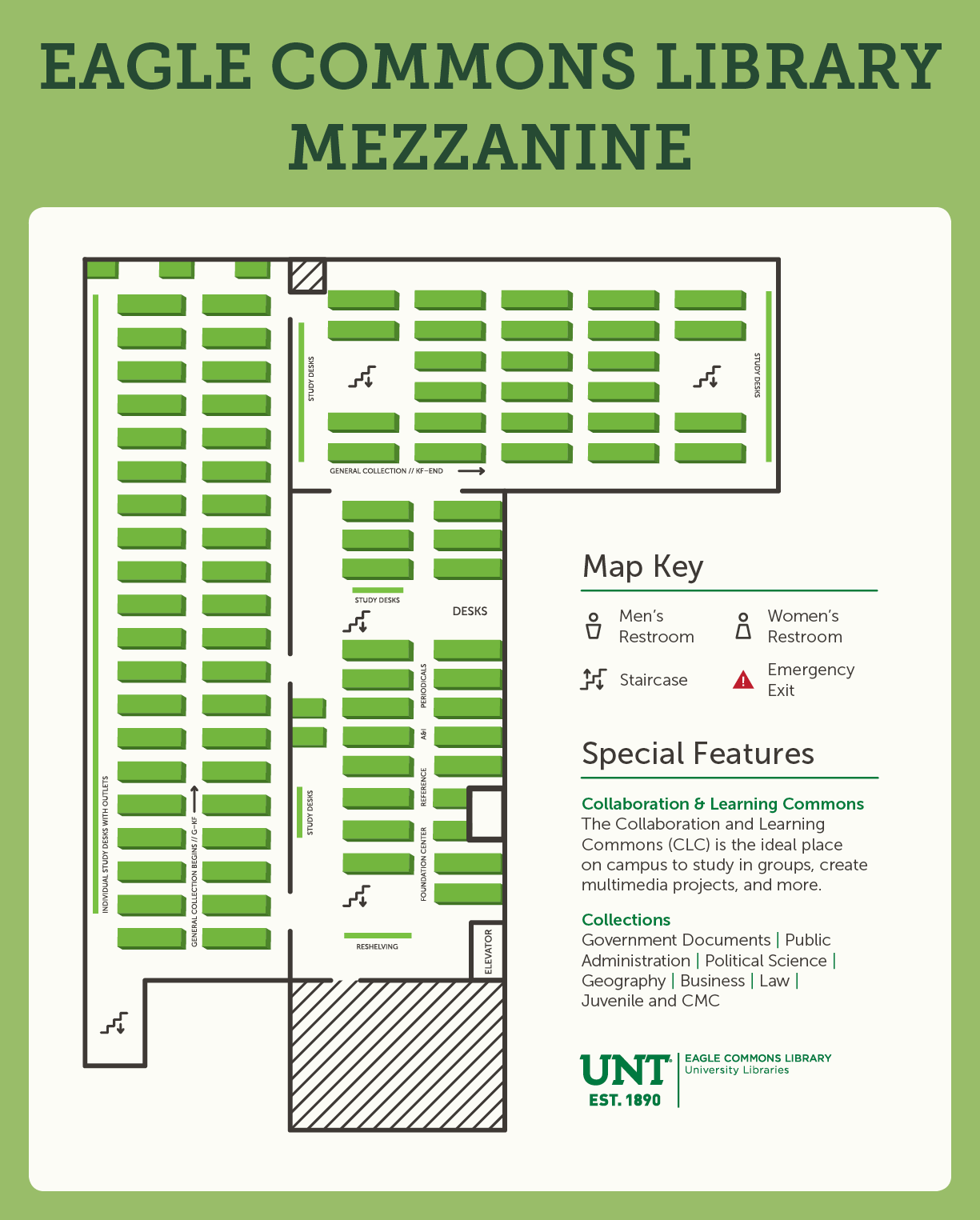 Staff Directory
Find a staff person in Eagle Commons Library